SOOTHSAYERTM is a scalable, vendor agnostic, RF planning server for private networks. Internet access optional.
This unique edge capability empowers radio planners and radio operators alike to make better decisions, faster with a minimal training burden and interfaces designed by operators.
With a unique TAK server interface and an ATAK plugin powered by a mature API, you can add RF planning and situational awareness as a capability on top of the TAK ecosystem.
Private RF planning server
Cross platform interfaces for mobile, tablet, desktop
CPU and GPU engines
Google Earth interface
ATAK and WinTAK interfaces
BYO LiDAR / DSM as GeoTIFF
BYO/DIY clutter as GeoJSON or KML
Outputs to PNG, KML, KMZ, GeoTIFF, SHP, HTML, JSON
Vendor agnostic. Works for any terrestrial radio
Options for hosting and turnkey hardware builds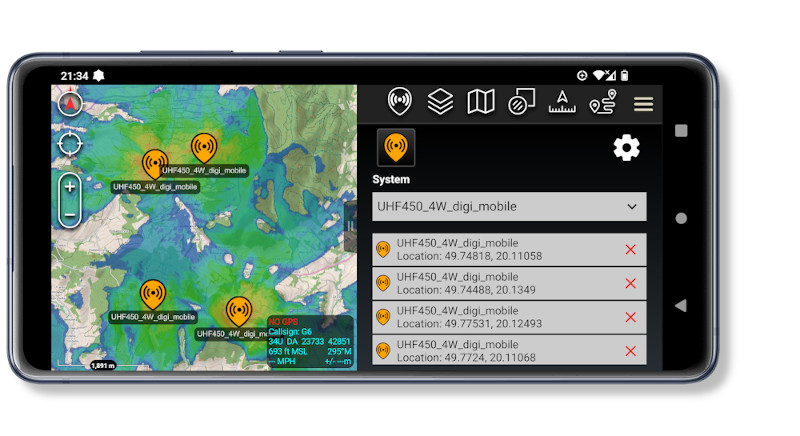 ATAK plugin
SOOTHSAYER works with our powerful ATAK plugin.
Hardware requirements
SOOTHSAYER is a virtual machine which requires a hypervisor to run. To use the advanced GPU features, an Nvidia GPU which can be passed through to a virtual machine must be available. Not all hypervisors support GPU pass-through so please check if unsure. We have video tutorials for Linux GPU preparation available upon request.
Hypervisor: KVM, VMware VSphere/ESXi 6,7,8, Azure, Proxmox (Recommended Proxmox for GTX GPU support)
CPU: 4 x 2.5GHz CPU (Recommended 8)
Memory: 4GB (Recommended 8GB)
Disk: 20GB (Recommended 500GB )
GPU: NVIDIA card with at least 4GB memory: A2000, GeForce 20, 30, 40 series. Enterprise (T4) and domestic cards supported (Recommended A2000 6GB).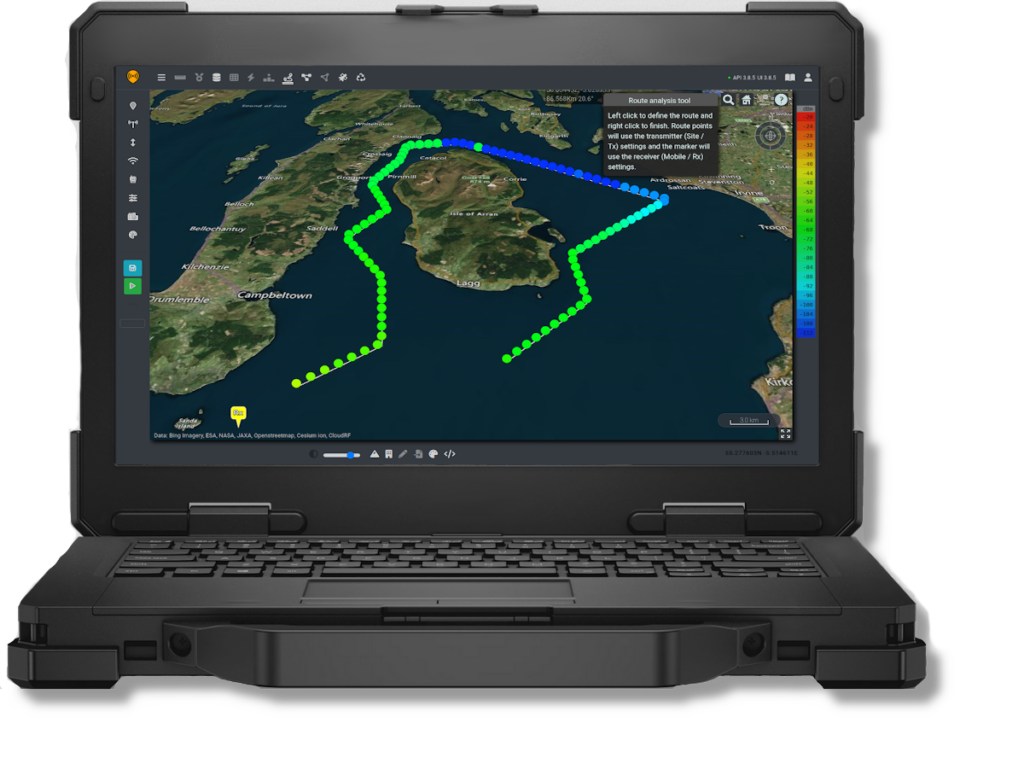 Deployment options
Minimal: VMware player with 4 CPU, 4GB memory and no GPU
Laptop: Dell laptop with intel i7 CPU with RTX3050 GPU running Ubuntu desktop with KVM
Compact desktop (1-4 users): Intel i7 desktop with Proxmox and a A2000 GPU
Enterprise 1 (10 users): AMD EPYC server with Proxmox and a RTX3000 series GPU
Enterprise 2 (100 users): Intel Xeon server with VSphere 8 and Tesla T4 GPU
More information
SOOTHSAYER is available from CloudRF.com and in the US through Fenix Group Inc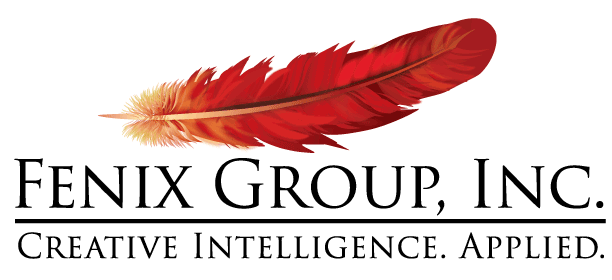 An evaluation VM and/or quote is available upon request.
For more information contact support@cloudrf.com from your official email.