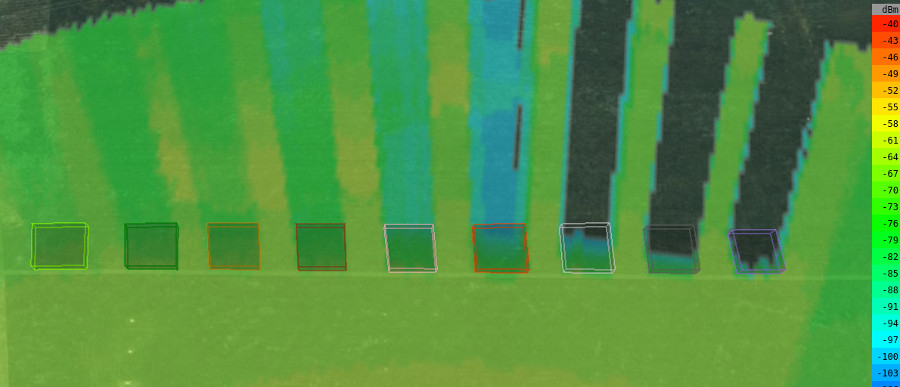 Tell me and I forget. Teach me and I remember. Involve me and I learn.
Benjamin Franklin
Radio is complicated
Teaching physics for an invisible medium is not easy. Using Cloud-RF you can give students and employees friendly tools to apply theory and learn quicker. As a technology agnostic platform the service is ideal for students learning the antenna theory and RF fundamentals. It is already used by many forward-looking institutes for training of individuals and groups.
Tools for novices not scientists
Many RF modelling tools are unsuitable for students, especially novices. Unintuitive interfaces, hundreds of menus and options for protocols they don't need all add up to a large training burden.
A tool should be easy to pick up and learn. This is reflected in our own documentation and training which is bitesize by design with tooltips in interfaces and quick-look knowledge bases. The days of attending a week long course to learn overly complex software by rote are thankfully in the past.
Group bookings
The Cloud-RF service is available every hour of the day for teachers and students. You can test for free on the island of Ibiza or order a plan to remove limits. For schools we can setup role based student accounts for 1 month or 1 year, whatever is required.
On premises software
As well as Cloud services we sell a private instance of the service called Keyhole Radio which you can read about here.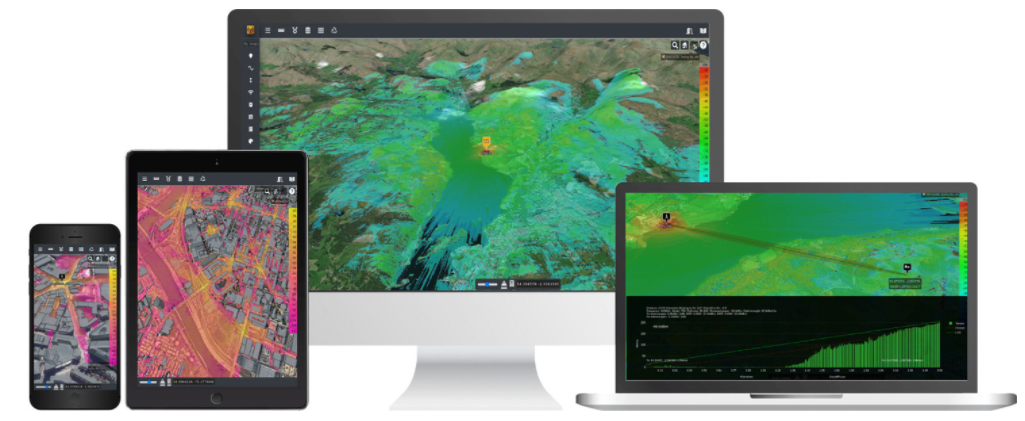 Citations
CloudRF has been used in the following academic research projects:
Educational Simulation Tools for Radio Wave Propagation Models, Naun

https://www.naun.org/main/NAUN/educationinformation/2019/a202008-aas.pdf
Towards using the Powder platform for RF propagation validation, Utah University
https://www.flux.utah.edu/download?uid=302
Information operations increase civilian security cooperation, Economic Journal
https://cpb-us-w2.wpmucdn.com/voices.uchicago.edu/dist/1/2748/files/2019/04/Information-Operations-EJ.pdf
The evolution of Mobile TV, Calstate University
https://scholarworks.calstate.edu/downloads/q524jq483
Deployment of a Lorawan Network and evaluation of tracking devices in the context of smart cities, Universidade Tecnologica Federal do Parana
https://assets.researchsquare.com/files/rs-95995/v1_covered.pdf?c=1631844561
Feasibility of indirect fire for countering swarms of small unmanned aerial systems, US Navy Postgraduate school
https://apps.dtic.mil/sti/pdfs/AD1114696.pdf
Performance Evaluation of Long Range (LoRa) Wireless RF technology for the Internet of Things (IoT) Using Dragino LoRa at 915 MHz, University of North Florida
https://digitalcommons.unf.edu/cgi/viewcontent.cgi?article=2055&context=etd
LPWAN gateway location selection using modified K-Dominating set algorithm, AIUT Poland
http://mascots20.iitis.pl/wp-content/uploads/2021/04/14-author.pdf
LoRa Communications as an Enabler for Internet of Drones towards Large-Scale Livestock Monitoring in Rural Farms, Universiti Kebangsaan Malaysia
https://pdfs.semanticscholar.org/36e4/d8130ebebdad33407f5cc2b208ae2514cf2a.pdf
A Macroscopic Model for High Intensity Radiofrequency Signal Detection in Swarm Robotics Systems, University of Alicante
https://rua.ua.es/dspace/bitstream/10045/39263/3/2014_Aznar_etal_IJCM.pdf
Mobile Phone Access and Insurgent Violence, Households in Conflict network
https://hicn.org/wp-content/uploads/sites/10/2022/05/HiCN-WP-370.pdf
Temperature Impact in LoRaWAN—A Case Study in Northern Sweden, Luleå University of Technology
https://www.researchgate.net/profile/Nibia-Souza-Bezerra/publication/336460241_Temperature_Impact_in_LoRaWAN-A_Case_Study_in_Northern_Sweden/links/5da1aa7645851553ff898d91/Temperature-Impact-in-LoRaWAN-A-Case-Study-in-Northern-Sweden.pdf
Uganda Broadband baseline and infrastructure report, Government of Uganda
https://ict.go.ug/wp-content/uploads/2022/01/Uganda-Broadband-Baseline-and-Infrastructure-Blueprint-Draft-2.pdf
Cellular networks module, EPFL CH